How to Make a Wig Less Shiny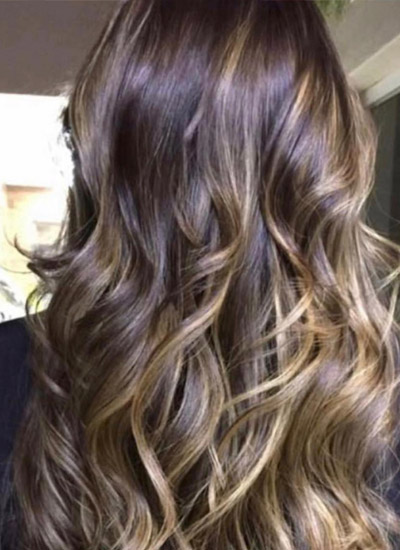 A wig can change your entire appearance and allow you to explore new hair colors and styles without making any changes to your natural hair. They can also be used to improve your confidence after hair loss due to medical conditions or treatments. If you want to explore your wig options, let the stylists at Gabi's Wigs help. We have the experience and expertise to help you find a wig that you will love.
While wigs have many advantages, there is one major disadvantage. Many times, a wig appears shiny, especially if you choose a cheaper, synthetic wig. In this article, we'll explore some tips to help you make your new wig less shiny.
4 Ways to Make Your Wig Less Shiny
A shiny wig makes the fact that you are wearing a wig obvious. Most of the time, that's the last thing you want to happen. The good news is, there are things you can do to make your wig look more natural:
Sprinkle baby powder on your light-colored wigs
If your wig is light brown, blonde, gray, or other lighter colors, you can sprinkle baby powder on it to remove the shine. However, this should not be done on darker-colored wigs because the powder will not blend in as well and your wig will look weird.
Start by drying the wig completely. You should never put baby powder on a damp or wet wig because it will create a paste, which will be hard to remove.
Place the wig on a wig stand or mannequin head to keep it stable while you work on it. If you want, you can secure it with T-pins to keep it from falling off.
Sprinkle a little baby powder on the wig- just enough to coat the fibers.
Use a wig comb or brush to distribute the baby powder throughout the entire wig.
Shake off any excess baby powder.
Spray the wig with dry shampoo
While baby powder should be reserved for lighter-colored wigs, dry shampoo can be used on any color. Dry shampoo is perfect for refreshing your natural hair when you don't have time to wash it. However, it can also be used to make your wig less shiny.
If your wig is a light color, you should use regular formula dry shampoo. On the other hand, if your wig is darker, you should use a tinted dry shampoo.
While dry shampoo won't create a strange texture on a damp wig, it's still a good idea to make sure that your wig is completely dry before applying it.
Place it on a wig stand, securing it with T-pins to keep it from sliding off. This will hold it steady while you work.
Generously spray the wig with dry shampoo, making sure to move the can around the whole wig so that it doesn't accumulate in one area.
When you first spray the dry shampoo, it leaves a whitish hue. You can use a wig brush or comb to eliminate this and distribute the product through the fibers.
Style the wig
While slick-straight hair can be trendy, it is also the style that exposes the most shine. If you want your wig to look less shiny, you may have to give up straight styles.
Place the wig on a wig stand or mannequin head and secure it with T-pins. Gather a section of hair and clip the rest out of the way.
Take the time to use a texturizing product or a heat styling tool such as a curling wand, curling iron, or crimper. These tools will add texture and volume, which will leave you with a beautiful style and less shine.
If you prefer not to use heat tools or your wig is not heat-resistant, you may want to try a half updo or a messy bun. This will make your wig look more stylish and reduce the shine.
Wash the wig
Sometimes, all you have to do is wash your wig- especially if it's brand new. Washing the wig is an easy way to get rid of the shine.
Start by mixing shampoo and conditioner in a spray bottle, top off with water and mix well.
Spread out a towel on your work surface.
Spray the wig with the mixture, making sure to saturate it.
Lay the wig on the towel and fill the sink or a bowl with lukewarm water.
Place the wig in the water and swirl for 2 minutes.
Drain the water
Rinse the wig under cold running water until it runs clear.
Squeeze out the excess water and place the wig on a stand or mannequin head to dry.
Change Your Appearance with a Wig from Gabi's Wigs
If you want to experiment with new, bold hair styles or colors, let the professional stylists from Gabi's Wigs help. We will work with you to help you find the perfect wig, whether you are looking for a full wig or a hair topper. We offer both synthetic and real human hair options.
One of the major disadvantages of a wig, whether it is made of synthetic fibers or real human hair, is the shine. While shine is valued on natural hair, it is also what makes wigs look unnatural. Therefore, you may want to take steps to reduce the shine. These tips can help you create a more natural appearance with your wig.